Yoga Retreat in India
Yoga Retreats in Rishikesh, India | Banks of Holy River Ganga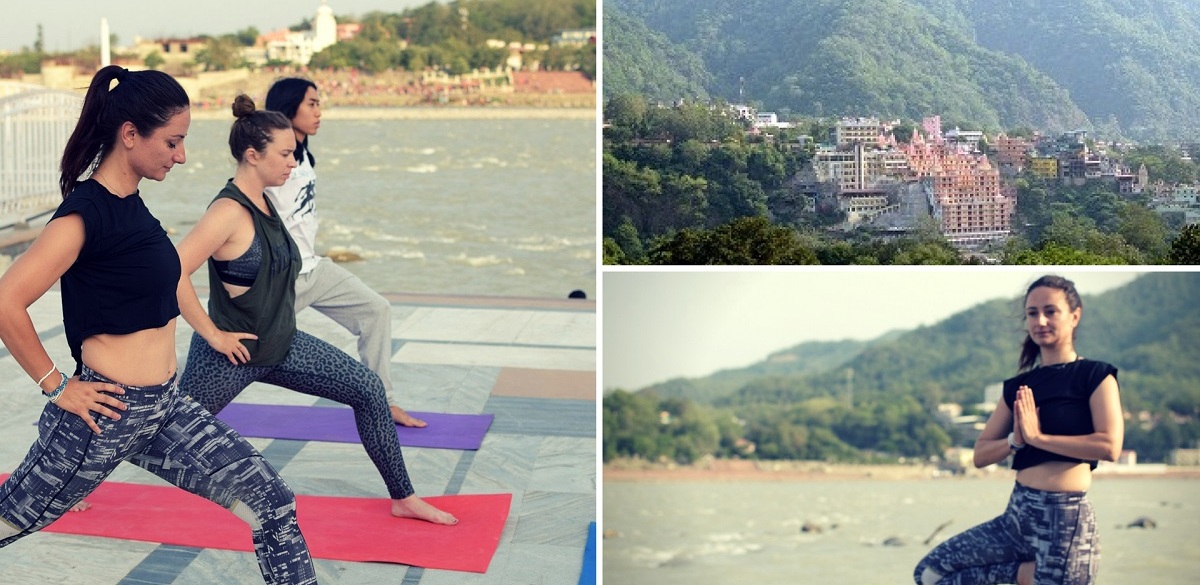 In the beautiful setting of Rishikesh, surrounded by the splendid Himalayas and the river Ganga; Avatar Yoga School offers Yoga Retreat in Rishikesh to all the yoga aspirants from all over the globe. No matter what your yogic skills are? No matter what your yogic knowledge is? No matter what your way of living is? Yoga Retreat in the Himalayas is still for you!

Yoga is bliss and Yoga Retreat is ultimate bliss!
To be happy, it is necessary to know the need of the body! Healthy Body leads to a Happy Lifestyle. With this motive, we are curious to share the beauty of yoga with the people worldwide and we found Yoga Retreat as the best way for it. Yoga Retreat is actually a type of healthy vacation where you will learn and gain simultaneously.

During yoga retreat at our yoga school in Rishikesh, you will get to know the true yoga in India! You will get to know the true need of your body! You will get to know the real meaning of happiness! In very simple words, you will enclose the formula for a happy life.

It will be really wonderful to explore the roots of yoga in Rishikesh, a city from where the real yoga begins. You will get to practice various asanas, pranayama, dhyana, mantra chanting, meditation and so on. Besides all this, you will get a lot of time for yourself! You will discover many new places in Rishikesh and get a chance to witness the beauty of every amazing destination.

Kunjapuri Sunrise Trek, Neergaddu Waterfall, Beatles Ashram, Vashishta Cave, Evening Ganga Aarti are some of the activities you will get to explore and experience.

Avatar Yoga School in Rishikesh offers 7 days & 14 days yoga retreat in Rishikesh and that too in affordable prices. Rishikesh, a place in the Himalayas that has been a motivation for Yogis. The Yoga Retreat in Rishikesh helps you to adjust in life, fight against every hindrance for achieving quality and provide peace and serenity to your body, psyche and soul.

Rishikesh is not just a destination for best yoga school in India, indeed, it is an ideal place where peace and tranquillity rule! So, come with an open heart & lots of dreams and with the practice of Yoga Retreat in Rishikesh, achieve all that things which you will surely dream of!
Offering by Avatar Yoga School at One & Two Weeks Yoga Retreat - 2019
Resuscitate your spirit and learn new ideas of remaining solid and fit through yoga.
A total bundle that will revive you altogether.
Blend and associate with various individuals.
A merger of different types of Yoga, for example, Ashtanga yoga, Hatha Yoga and Laughter Yoga.
Discover profound unwinding and associate with your internal being.
Two ayurvedic rub.
Yoga reasoning lessons.
Yoga purging.
Three nutritious yogic suppers.
Day by day sorted out treks to nearby locales of intrigue.
En-suite convenience.
Have Some Good Times and Make the Retreats Memorable with Adventurous Trips.
We would give our understudies an extraordinary ordeal of life through trips in the crosses of Himalayan reaches. A personal and tranquil convenience with site seeing would beyond any doubt to make their retreats noteworthy and energizing.
Trekking and lovely site seeing of Himalayas.
White water stream boating (Water Rafting in Rishikesh).
Trek to waterfall.
Ganga Arti (Evening Ceremony).
7 Days Yoga and Meditation Retreat in Rishikesh - Start From every month of 04 - 10 and 12 - 18, Fees $250 [Apply for Yoga Retreats]
14 Days Yoga and Meditation Retreat in Rishikesh - Start from Every Month 04 - 17, Fees $500 [Apply for Yoga Retreats]
Daily Schedule: Yoga Retreat program in Rishikesh, India
| Time | Schedule |
| --- | --- |
| 05:30 am | Wake Up |
| 06:00 am – 08:00 am | Morning Asanas Practice |
| 08:00 am – 09:00 am | Pranayama/Cleansing/Mantra Chanting |
| 09:00 am – 09:40 am | Breakfast |
| 09:45 am – 10:45 am | Yoga Philosophy |
| 11:00 am – 12:00 pm | Multi Style Yoga Practice |
| 12:15 pm – 01:15 pm | Lunch |
| 02:30 pm – 03:30 pm | Self Study |
| 03:30 pm – 04:30 pm | Anatomy Classes |
| 04:30 pm – 05:00 pm | Tea Time/Rest |
| 05:00 pm – 07:00 pm | Evening Asanas/Adjustment/Teaching Methodology |
| 07:00 pm – 07:40 pm | Dinner |
| 07:45 pm – 08:45 pm | Meditation/Yoga Nidra |
| 09:00 pm | Maun/Lights Off |
Note: This is a tentative schedule. This may change according to the climatic situations.