300 Hour Yoga Teacher Training Course in Rishikesh, India
300 Hour Yoga Teacher Training Course in Rishikesh, India : Advance Yoga Course
Overview: 300 Hour Yoga Teacher Training Course
Avatar Yoga School 300-Hour Teacher Training Program will lift you to new heights both personally and professionally. You can enter the program at any time with the freedom to take as long as you need to complete it. While providing all graduates with a consistent and solid platform to elevate your teaching and leadership, we believe you will be most powerful in the world by directing your own path. In this program, you get the best of both worlds.

In the immersive retreats and core programs, you gain community and camaraderie, and an established and elective platform for your teaching. Through electives, you choose the things that matter most to you and develop your own niche.
This program is for Yoga Teachers who have completed a 200 hour Yoga Alliance certified Teacher Training who seek to advance their knowledge in Yoga Studies and understand the totality of yogic practices as a healing modality.

Upon completing this 300 hour training, graduates can receive the certification RYT 500; which can be registered with Yoga Alliance. This 300 hour training also comprises Level 1 of our 800 hour Professional Yoga Therapist Training Program; which consists of 500 additional hours on top of the 300 hour certification. Program graduates can apply these hours and tuition toward their Yoga Therapist Certification.
One motivation behind why you would need to do the 300 Hour Yoga Teacher Training is essentially on the grounds that you have found one layer of Yoga after your 200 hour YTT and might want to recognize what lies underneath the surface. Yoga is a science that has unending conceivable outcomes in light of the fact that the more you scratch the greater illumination you get and you understand that it is you who holds the way to carrying on with a satisfied life.

The second and more reasonable angle for you to take up this course is you will acquire involvement of Yoga so you can turn into a more experienced and proficient Yoga instructor. We strengthen your bond with yourself, as 300 hour confirmed yoga educator. Helping the educators sprout and reinforce their taking in, this level is a gift for every one of our understudies and instructors.

Our school comprehends the unpredictability of life and acknowledges applications from those guaranteed educators under Yoga Alliance who did not motivate time to instruct. We additionally have confidence in the giver approaches and support everybody from new honey bees to earlier experienced instructors to come and take up 300 hour yoga educator preparing in Rishikesh with Avatar Yoga School.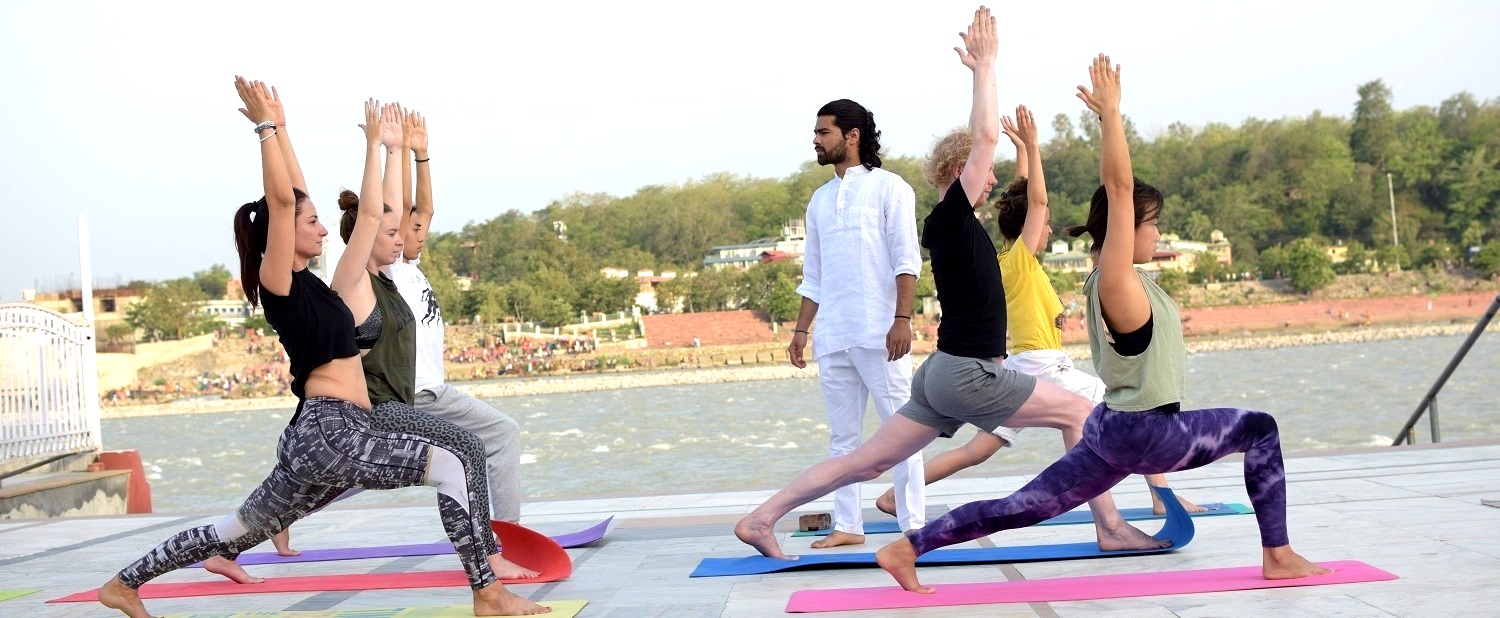 Who can join 300 Hour Yoga Teacher Training Course?
The 300 hour yoga educator preparing is a middle of the road level course and expects understudies to have finished a 200 hour yoga instructor preparing. Before the finish of the 4 week course you will have the capacity to steadily develop to a more profound level of preparing.
The 300 hour course is ideal for cutting edge level yogis who need to look over their essentials while encircling themselves with similar yogis for a charming learning and developing knowledge.
Ideal for those:
Who has finished the 200 Yoga Teacher Training Course.
Who needs to develop their training for self-improvement?
Existing educators who need to take in more to impart to their understudies.
300-Hour Yoga Alliance Certified Yoga Teacher Training Courses, Rishikesh 2018:
Starting Date
Completion Date
Course Fee


(Shared Room)

Course Fee


(Single Room)

Apply Now

Payments
-
-
-
-
-
-
-
-
-
-
-
-
300 Hour Hatha Yoga Teacher Training Course Program Outcomes:
Lead inspired, connected and transformative yoga classes every time.
Gain techniques for elective in-class workshops and partnering.
Expand your skills in designing and facilitating workshops and retreats.
Open to new levels of personal power through applied practice.
Expand your knowledge of meditation and its impacts.
Learn to coach others and receive coaching electively.
Apply your learning through action in a personal project.
Expand your yoga business and/or impact.
About 300 Hour Yoga Teacher Training:
Growing your insight into yoga, this course adds yet another level to a yogi's relationship with the old specialty of health, digging further into each part of yoga. The 300 hour course will increment:
The physical part of yoga by including further holds and extends in the Ashtanga and Hatha.
The hypothetical universe of yogic science by adapting new procedures and mantras.
More lessons of yoga theory.
More elevated amount of routine with regards to Pranayama and Meditation strategies.
Ayurveda practices and detoxification procedures.
Progress and middle of the road stances educated.
Change methods keeping in mind the end goal to enhance individual classes uncovered.
Expanded concentration and fixation with exact reflective workshops.
300 Hour Hatha Yoga Teacher Training Course Fees includes:
Room with attached bathroom and hot shower.
Wifi connection at the school.
Vegetarian food 3 times daily.
Cleansing process materials.
Course book.
300-Hour Certificate of Completion (accepted by Yoga Alliance).
Confirmation Fee:
A fee of $200 USD, paid at the Western Union in favor of Brajesh Kumar Sharma, Rishikesh, India is required to confirm your place in the course. This is non-refundable but may be transferred to any other upcoming Yoga Teacher Training course.

If you cannot come to our course after paying the Confirmation Fee you can use it towards any future course or program. The Confirmation Fee is the part of the entire Course Fee. The rest of the Course Fee balance must be paid in cash on the first day of the course either in Euros, US Dollars, British Pounds or INR (amount according to the currency conversion rate on the date of payment).
Refund Policy:
No refunds are available on cancellation prior to, during or after the start date of any yoga teacher training course.
If you have any questions or if you need more details about pricing and payment, please don't hesitate to contact us at bookings@avataryogaschool.com.
300-Hour Yoga Teacher Training India - Daily Schedule:
Monday - Saturday Daily Schedule:
| Time | Schedule |
| --- | --- |
| 05:30 am | Wake Up |
| 06:00 am – 08:00 am | Morning Asanas Practice |
| 08:00 am – 09:00 am | Pranayama/Cleansing/Mantra Chanting |
| 09:00 am – 09:40 am | Breakfast |
| 09:45 am – 10:45 am | Yoga Philosophy |
| 11:00 am – 12:00 pm | Multi Style Yoga Practice |
| 12:15 pm – 01:15 pm | Lunch |
| 02:30 pm – 03:30 pm | Self Study |
| 03:30 pm – 04:30 pm | Anatomy Classes |
| 04:30 pm – 05:00 pm | Tea Time/Rest |
| 05:00 pm – 07:00 pm | Evening Asanas/Adjustment/Teaching Methodology |
| 07:00 pm – 07:40 pm | Dinner |
| 07:45 pm – 08:45 pm | Meditation/Yoga Nidra |
| 09:00 pm | Maun/Lights Off |
300 Hour Yoga Teacher Training Course Certificate:
We are a Yoga Alliance designated Yoga training school and we give a certificate of completion of 300-hours of Yoga Teacher Training. This certificate qualifies the student to register with Yoga Alliance as a RYT 300, or Registered Yoga Teacher at the 300-hour level.